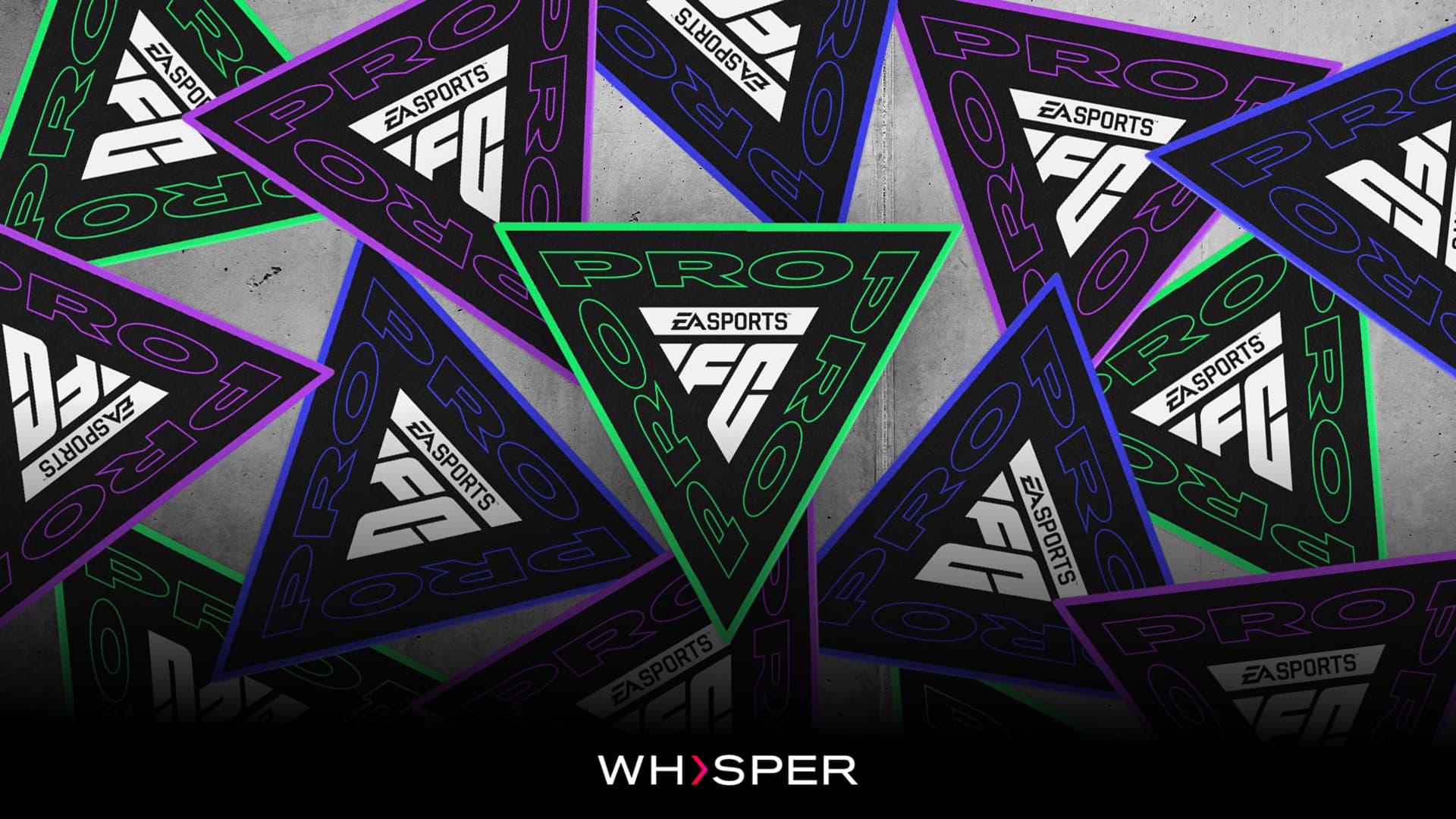 Whisper has partnered with EA SPORTS to provide event and broadcast services for EA SPORTS FC Pro tournaments played exclusively on EA SPORTS FC 24. This is a significant moment for the international production company. The new partnership will see Whisper draw on its skill in delivering sport as entertainment as it works with EA SPORTS to create standout esports tournaments across the globe. 
Whisper will deliver events and coverage that hero the outstanding EA SPORTS FC 24 gameplay. It will combine impactful event presentation (including location sourcing, set/lighting design and audience/player management) with its dynamic, innovative approach to live broadcasting that the company is known for. This includes show creation, event production, live OB and post production.
The first event that will be delivered is the FC Pro Open Qualifiers, taking place from 10-12 November in London. The multi-day day event will see 64 players competing to get through to next round. Whisper will also cover the FC Pro Open, a live broadcast weekly show starting on 27November, where players compete each week to earn one of eight spots into the FC Pro Open Final in February 2024 with the top four advancing to the FC Pro Open World Championships.
Whisper will also produce the eChampions League, a multi-stage tournament series featuring the best players in Europe, that will take place throughout May, 2024.
For every event, Whisper will apply its industry-leading broadcast standards to the coverage, with dynamic graphics packages and presentation, stunning lighting and staging, and production values fit for the biggest sports video game of all time. It will use this heavyweight production expertise to tell stories and build narratives across all stages of the competitions to create genuine excitement that resonates with viewers.
Working across the account for Whisper will be Emma Sheldon as Head of Production and Pete Thomas, Whisper's Head of Sport as Editorial Lead with Kerry Boyd as Live Producer, Cherrelle Redley-Murrain as Line Producer and Dickie Day as Director.
Geoff Riding, Chief Commercial Officer for Whisper said: "This partnership marks an exciting step into esports for all at Whisper and we will lean into our approach that Entertainment Is Everything. Our aim is to feed the core EA SPORTS FC fanbase with our EA SPORTS FC Pro Open shows, with clarity in production and a focus on gameplay and also to hook the casual fan, with a next level Pro Cup final, including a live audience, live music, and creative staging that fuses incredible gameplay with pure spectacle. We're loving working with EA and can't wait for the first event."