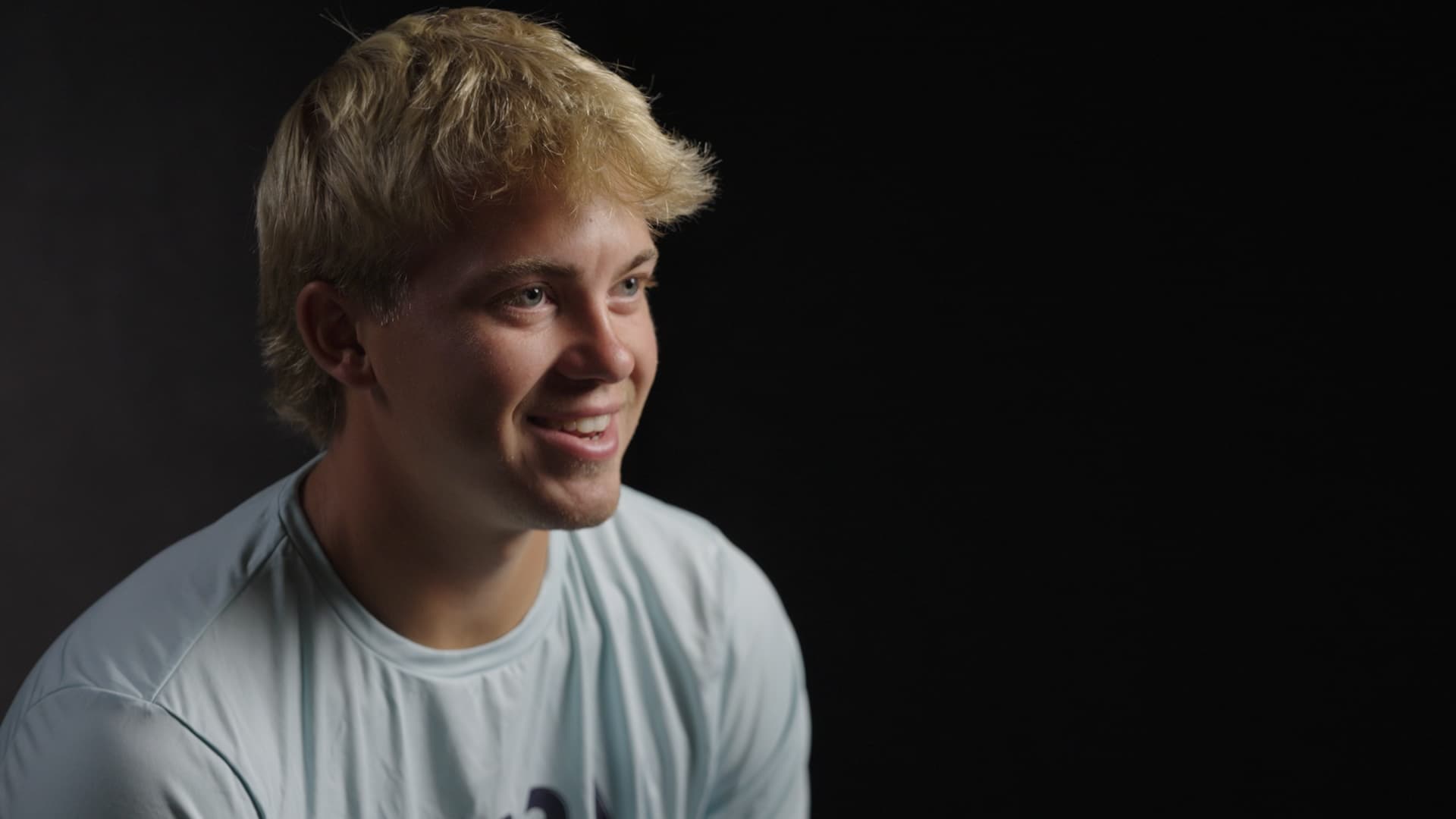 The LTA has today unveiled a new, digital docu-series produced by Whisper. Beyond the Baseline, presented by Lexus, takes viewers behind the scenes of professional tennis in Britain, shining a spotlight on the players rising up the rankings, and delving into what it takes to compete at this level of the professional game.
The six-part series follows ten of the rising professional players in British tennis (including Sonay Kartal, Arthur Fery, Billy Harris, Ben Bartram and Eden Silva). It provides these players the opportunity to tell their own stories of their personal journeys with the sport and follows the highs and the lows of striving for success, alongside a look at their off-court training and on-court action across the year.
As official production partner of LTA, the Whisper team also sat down with a number of other recognisable faces in British tennis, who have spoken about their own experiences and journeys with the events at this level including Andy Murray, multiple Grand Slam winner Alfie Hewett, and British number one, Katie Boulter.
Joe Bennett, Content Director, Digital and Content, Whisper: "We're thrilled to go live with this series after a significant amount of time spent following these players through their professional journeys, as LTA's official production partner.
"Whisper is proud to play a part in a real first for the LTA in terms of showcasing the personalities behind the players. We aimed to show relatable characters in real-life settings, and crucially demonstrate the unvarnished journey of top tennis players.
"Following extensive background interviews with players including Andy Murray, Liam Broady, and Katie Boulter, one thing stood out: there is no shortcut to global success. Beyond The Baseline celebrates this process and shines a light on the real story behind British tennis players."
Julie Porter, COO, The LTA: ""Beyond the Baseline has been a really inspiring project to date; not just for us as an organisation, but for this player group who have been part of the journey from the very beginning. The depth and breadth of characters in British tennis right now is incredibly exciting; being able to provide the platform for them to tell their stories and reach a broad, new audience for the sport is something we only want to continue going forward; opening up tennis to new audiences, creating new generations of fans. This first series is just the beginning…"
Beyond the Baseline, presented by Lexus, is available to watch on the LTA's YouTube channel and website HERE. The six-part series will see an episode released each week until late November – when all episodes will then be available to watch on the LTA's YouTube channel.