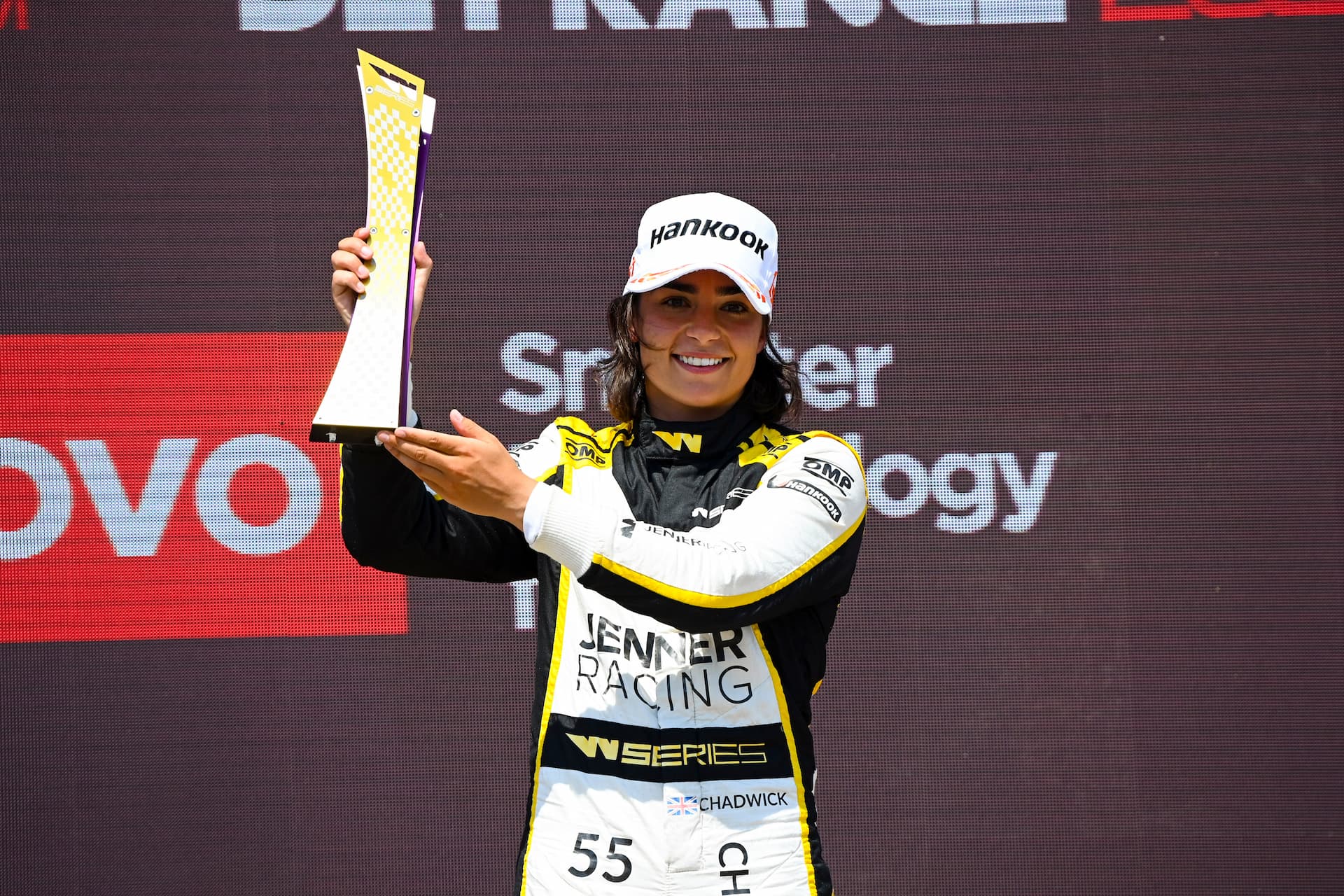 Whisper is excited to announce that W Series Champion, Williams F1 development driver and Indy NXT racer Jamie Chadwick is set to join Channel 4's award-winning Formula One presentation team at this week's British Grand Prix, which will be live on Channel 4.
Jamie will be alongside fellow C4F1 team members Steve Jones, Lee McKenzie, Mark Webber, David Coulthard, Billy Monger, Alice Powell, Ariana Bravo, Lawrence Barretto and Broadcast Sport Commentator of Year, Alex Jacques.
Coverage of the British Grand Prix will start this Friday on Channel 4 from 12:25pm. There are five live shows across the weekend, including Friday: 12:25pm, Live Practice 1. 3:55pm, Live Practice 2. Saturday: 11:15am, Live Practice 3. 2pm, Live Qualifying. Sunday: 1:30pm, Live British Grand Prix.
Jamie, who is the first woman to race in Indy NXT for 13 years, will be presenting at three Formula One Grand Prix events this season. The two other events are the Belgian GP at the end of July and the Abu Dhabi GP in November.
Channel 4's Formula One coverage is produced by Whisper and won Best Entertainment Show at the 2022 Sport Broadcast Awards. Steve Jones was also nominated for Best Presenter for C4F1 at the same event.
Last year's Channel 4's coverage of the Formula 1 season reached an audience of 19.4m.